Open workshop and exhibition
Björgvin Tómasson is the only one pipeorgan builder in Iceland. Our workshop is located in South-Iceland in the small village Stokkseyri. Feel welcome to have a look and follow us into the fascinating world of organ building, get information about the music tradition in Iceland and listen to some of our instruments. We have as well instruments for sale.
Opening hours:
Monday-friday 10:00-17:00 (all year)
Saturday and sunday:  opening on request.
Admission fee
Special offer for groups, please be in touch to get more information and make an appointment.
.
Special project with Björk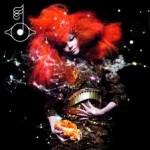 Icelandic musician Björk is on tour with her multimedia project Biophilia. Many instruments were created and brought on stage specifically for the shows: a tesla coil, a bespoke pipe organ that accepts digital information, a pin-barrel harp, a midi-controlled gamelan-celesta hybrid, and a pendulum-harp that harnesses the earth's gravitational pull to create musical patterns. Musicians and craftsmen include Max Weisel (app developer),Björgvin Tómasson (organpipe builder), Matt Robertson (electronics, midi instruments and musical director), Manu Delago (hang drum and percussion), the Icelandic Female Choir and Jón Stefánsson (choir conductor). Jónas Sen (harpsichord, pipe organ and gameleste) also participated in the concerts during the Reykjavík and Paris residencies. Zeena Parkins joined the tour for the New York residency. Animations by Stephen Malinowski are shown during the performances.So far 40 songs have been performed.
The Gameleste instrument was constructed at our workshop i n Iceland. Just have a look here:
and listen to the instrument here:+
.